Does your kid have just one thing that they love to do? A hobby or a keen interest that they could talk about for hours on end? Yes? Then this blog post is for you!
We're looking at the best kids' bedroom ideas to inspire their creativity. No matter what your kids' interest is, we'll show you how to incorporate it into their room!
We'll start by looking at why you should provide opportunities for your kids to explore their creativity and then look at some specific examples relevant to these areas:
Arts and crafts
The natural world
Literature and music
Read through all of our kids bedroom ideas, or pop down to the section that will suit your child best.
Why it's important to foster creativity
Every child is born with the capacity for creativity and imagination, but that capacity can be restrained if, for example, you don't give them the space and opportunity to use and develop their creative energy.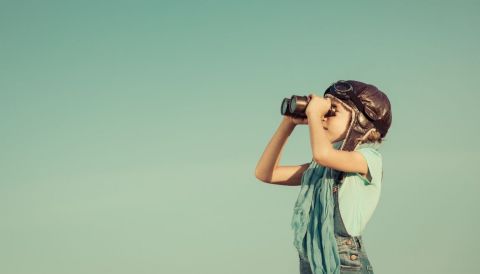 That primarily means giving your child the freedom to commit themselves and make something their own. But, it's also about being able to try out new ideas.
Creativity is essential for many areas of development:
For self-discovery
It takes time to understand yourself and figure out who you are. Giving kids the space to explore things creatively (like what they do and do not like to do), helps them develop and stand firm in their own identity.
For self-expression
Creativity helps a child celebrate their own uniqueness. It's natural once they reach school-age to want to be like their friends and "one of the group". But, it's important they develop a good understanding of what makes them different - in the most positive of lights, of course!
Creative pursuits can help them express themselves openly without judgement. It gives them a healthy outlet to share personal feelings and experiences that don't depend on talking.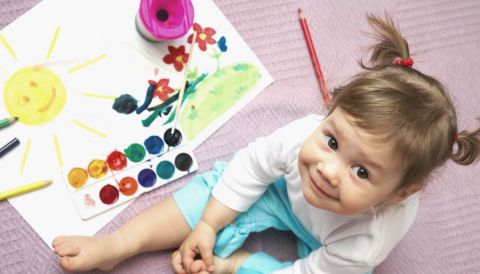 It also provides a means for reflection and nurturing of their emotional health by giving them a sense of pride and mastery while building that all-important sense of self-confidence.
For intellectual development
Pursuing a hobby or doing creative activities helps kids develop concentration skills - which is especially important now there is the ever-present distraction of technology!
Creative pursuits help them find meaning so that children can understand and then apply things in context. It's also important for developing problem-solving abilities and new ways of thinking about things - very useful for their later development of critical thinking skills.
For social development
Creativity is recognised as a way for children to further their development in the areas of communication, collaboration and therefore, learn to respect others and their ideas.
Physical development
It's not just in mental and emotional abilities that creativity plays a role. Dependent on the activity, it can improve movement, fine motor skills, gross motor skills, along with physical control and coordination. Generally speaking, kids learn to connect and interact with the physical world around them.
Why it's vital for you to encourage your child's interests
Have you ever found that it's easier to be excited about learning when it's something you're passionate about? The same goes for your kids. When you encourage your children to learn about their interests, it's actually strengthening their desire for learning in general, not just in the case of the particular interest they are hooked on. This will serve them very well throughout their life.
Supporting your child in what interests them also reinforces your love for them. Even if you hold no interest in what they do, allowing the time and providing the opportunities to explore it, and engaging in conversation with them about their hobby or creative pursuit really does mean the world to them.
When your child does something they want to do (rather than being told to do), their brains release dopamine, the feel-good hormone. They feel joy, accomplishment and are therefore motivated to keep doing this activity or pursuing that interest.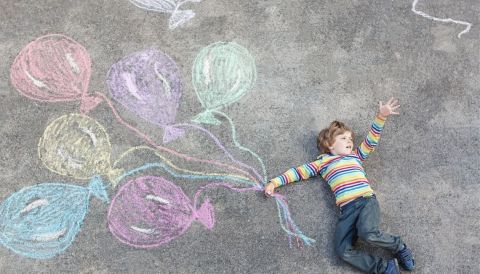 When something becomes a key interest in your child's life, and you encourage them, it not only fosters a better relationship between the two of you but between your child and others. After all, it can help them form new social connections based on a shared interest.
How to foster the creative process
It's most important to emphasise the creative process, not the finished product. That means showing your support and appreciation for their efforts, not the result.
You should provide the stimulation for creativity but don't attempt to control the play. Instead, allow kids to develop their sense of independence.
The tools you provide for this creative play should therefore not be restrictive, but leave room for their imagination to take hold. You can change equipment frequently to keep it exciting and provide the potential for them to come up with new ideas, but also an increased challenge, so they don't start to become bored with this type of play.
Why make the bedroom a hub of creativity?
When we're talking about kids bedroom ideas to inspire their creativity, what we mean is that you can create a little hub or station where they have a variety of tools and activities on-hand to pursue an interest. By setting up a creative station in a child's bedroom, you're making it easily accessible, and therefore, more likely to be used. You're also giving them ownership of it.
A creative space should invite mess and supplies should be on display. This encourages your kids to feel like there are no restrictions on them. It's important that your kids aren't ingrained with any fears about using the space. This can be hard if you like things "just so," but if you are concerned about mess, then take steps to remove those worries by:
Conforming the space to their needs
Using surfaces that are non-porous and can wipe clean
Removing carpets and rugs or finding fail-safe ways of covering them
When children are young, they need opportunities to try out multiple forms of self-expression, so they should be offered a wide range of creative material and experiences. This is still important as they grow, but you may find they are more fixated on one type of creative play over another, so you can certainly work with this and evolve their creative station to suit their interests.
Now let's get down to the best kids bedroom ideas to encourage their creative pursuits or further develop what they already have a keen interest in.
Kids bedroom ideas for arts and crafts
Arts and crafts are a favourite for kids and might be the first area you think of when it comes to bringing out your child's creative side.
Chalkboard
The classic chalkboard easel has had a makeover! Chalkboard paint means you can turn an entire wall into a drawing space. Alternatively, you could paint a wide stripe around the room, or even just in a corner if you'd prefer a more concentrated area for your little one to get creative.
Craft corner
The craft table is probably the most well-known creative space in family homes. But, rather than putting out supplies that always seem to overtake your dining table or kitchen bench, you can set up a designated space in your child's bedroom.
Make it even more of a fixture by adding some custom storage in the area so that art or craft supplies are ready at hand when inspiration strikes. Consider stocking supplies for these activities (depending on your child's age, of course):
Papercraft
Jewellery making
Paints
Drawing
Papier-mache materials
Modelling materials (playdough/clay)
Other: Pom poms, paddle pop sticks, egg cartons, felt, ribbons, buttons, string, rocks, leaves & pipe cleaners
Gallery wall
If you'd like to regain control of your fridge, a gallery wall in the bedroom is the perfect way of showcasing your kids latest artistic creations. This way, it also doubles as decoration for your kids' room that can easily evolve as they grow.
It's simple to create too. You can either use frames to display the artwork, or string up a line with some pegs attached to make it easy to change over the art.
Sewing corner
Is your little one fascinated with creations of the fabric variety? Try a different version of the craft table, but with sewing supplies instead. Those supplies could be for:
Knitting
Crochet
Macrame
Tapestry
Weaving
Hand-sewing
Kids sewing machine
Kids bedroom ideas for an interest in our planet
If your kids show an interest in learning about our planet, it's a wonderful time to encourage them, considering the current need for more environmentally-friendly living.
Depending on their area of interest, here are our top ideas that make for inspiring creative spaces. Of course, you could easily include a combination of several of these themes, with an overarching "our planet" theme.
Botany corner
To begin, try painting a corner of their room green or decorating it with nature-themed decals. What we love about the temporary nature of decals, is that you could change them up for each season to correspond with the changes happening outdoors!
If you're putting in a small table, go for a natural wood look or consider laminating a plant/tree identification poster to the top. Some other things worth including in the space:
Window garden
Terrarium
Indoor herb garden
Nature books
Nature journal & drawing materials
For younger kids, a nature table or tray works well to display the things they have recently collected from nature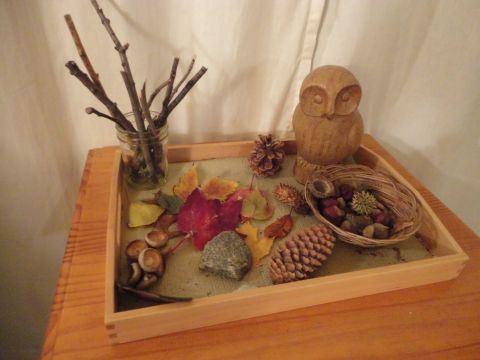 Aquarium centre
This one does double duty by creating a space for your child to explore their interest in aquatic life, while also giving them a pet to care for! Set up a small fish tank or two in a safe space in their room so they can observe their new friends - whether you choose fish, hermit crabs or yabbies.
A shell sorting station is a great idea. Of course, remember to obtain shells legally in your local area!
Books and materials for sea-themed paper crafts can be added into the space too.
Hang netting from the ceiling with sea-themed toys caught up in the netting. You can even decorate the rest of the room to tie in with the aquarium centre - think nautical, pirates, surf-themed, or beachside cottage.
Space station
Does your child love the mystery of space? Try painting the walls dark (chalkboard paint could be a good option here) or add decals for a less permanent option. Glow in the dark stars on the ceiling or walls is a timeless winner.
Kit out a table with globes (you can even buy ones for other planets, like Mars) or hang a solar system mobile above it. Put up a few display shelves to hold books, add in a small telescope, and some rocket Lego.
If your child is a collector by nature, you can even buy pieces of meteorite which you can put on display. Don't forget to add in materials for your kids to create their own space-themed things - you can find inspiration on NASA's site .
Kids bedroom ideas to encourage a love of literature and performance
Do your kids have a love of drama, music, or reading? Perhaps all three? Check out these kids bedroom ideas for inspiration.
Reading nook
A reading nook is a classic kids bedroom idea, but it's one that never dates! Standard bookshelves will provide storage for the bulk of the books, but some display shelving so that books face outward is a good idea to catch the eye of younger children, or if your kid has any special books they'd like to showcase.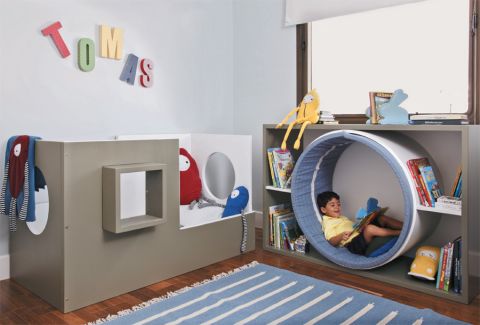 Keep it cosy with a rug and comfortable seating - whether that be a reading chair, beanbag, a big ottoman, plenty of cushions or something extra special like a reading circle. Add a lamp to protect their eyes if they read once the sun goes down.
If you have excess cupboard space, a wardrobe can transform into the ideal reading corner. Alternatively, the teepees that are on trend right now make for the perfect book nook!
Dancer/actor's "backstage"
This one is such fun for the little performers in your life. Dedicate a part of the bedroom to performance preparation, with a small table and mirror, dress-up box or clothes rack, music player - and if you have it - a space to rehearse their performances.
Dress up station
Dressing up and pretending to be someone else is such a fun part of childhood. If your child loves to do this, why not also teach them to look after their belongings and create a set space for them to hang up costumes and store props. Make it a feature of the room, instead of a box that everything gets thrown in at the end of the day.
Of course, there is no shortage of ways to tailor these kids bedroom ideas for your child's particular area of interest. Whether they love to build things, collect things, take photographs or solve puzzles, you can adapt our chosen kids bedroom ideas to suit.
Are you looking for more inspiration when it comes to kids bedroom ideas? Check out our blog on the best bedroom colour schemes for kids .