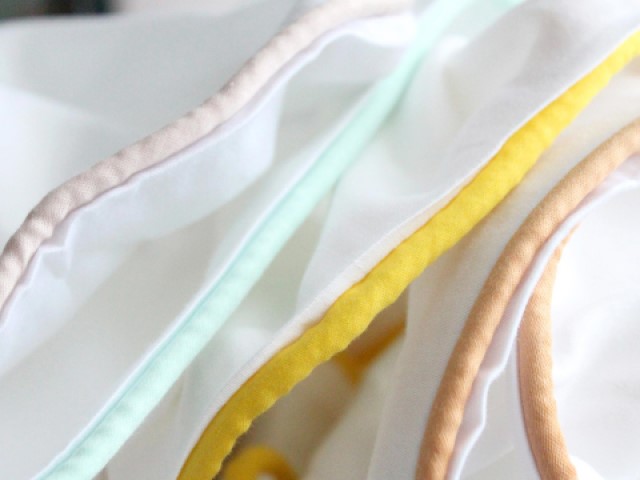 How much time do your
kids spend…
in bed?
in bed?
For most kids, it's almost
40% of their time.
Not to mention the occasions they play on their bed or curl up on the couch with their favourite pillow 40% of their time in contact with their bedding.
But, not all bedding is created equal. In fact, kids' bedding isn't required by law to be free of chemicals that are known to be harmful. That's why Wriggly Toes makes kids' bedding that's safe to have prolonged contact with delicate skin.
Each bedding set is made from 100% organic cotton, and Oeko-Tex certified.
What does that mean? Not only is the bedding made from raw resources that are grown and harvested in environmentally and socially-conscious ways, but the finished product is completely safe for use by children.
Introducing safe bedding
for kids, that's packed
full of fun
full of fun
SAFE is bedding that is certified to keep your kids cosy and comfortable, with no health risks. And it's socially & environmentally-conscious too.
Wriggly Toes has extensively researched certification standards, so that you can be assured the Wriggly Toes label is 100% safe for kids. That means all Wriggly Toes bedding is GOTS-certified and Oeko-Tex certified for bedding that you can count on.
Wriggly Toes is armed with the right information - so you can be too.
HAPPY is a result of our gorgeous designs, accompanied by an imaginative bedtime poem. Each design features a new, yet timeless character that kids will be bursting to make friends with on adventures to faraway lands.
GOTS Certified
Not Goats
To meet Global Organic Textile Standard (GOTS) requirements, Wriggly Toes bedding has recognition to a worldwide standard affirming that we only use organic textiles.
The raw materials are grown and harvested with no exposure to fertilisers and pesticides. The manufacturing process is sustainable and socially responsible - with ethical labour used every step of the way.
Going the
extra mile with
OEKO-TEX Standard 100
OEKO-TEX
Standard 100
The Oeko-Tex Standard 100 is a worldwide independent certification that guarantees the finished textile product - just like Wriggly Toes bedding - is safe for you and your kids. No harmful dyes or chemicals could be added at any stage of production to receive this certification.
This standard requires every component of our kids' bedding meet the criteria, including the sewing threads and the beautiful prints.
What's more, Oeko-Tex certification is based on the intended use of a product. Product Class II is the second-highest level of strict human-ecological requirements which must be met. This class includes bed linen because a large part of its surface is in direct contact with skin.
That means our kids' bedding collection meets strict criteria to ensure it is safe for your little ones to be in, not just 40% of the time, but 100%.