Key Points
Cloth Diapers (or Nappies) are a viable alternative to single use or disposable diapers.
Parents could be spending up to $2,000 on disposable diapers before potty age (2-3 years).
Ease of using cloth diapers has improved quite a lot over the years.
Continuous washing can add to already over-burdened parents.
Every parent knows that from the moment you bring your little one home, convenience wins over everything. That's why disposable diapers (someties called nappies) are the go-to for many parents who want to keep their babies (or non-potty-trained toddlers) clean.
But, fun fact: Disposable diapers (or single use diapers) aren't the only convenient choice in the book. Cloth diapers (or re-usable diapers) are also a viable option, especially for eco-conscious parents wanting to be more sustainable, and those looking for more skin-friendly baby products.
Unfortunately, that doesn't mean cloth diapers are without flaws because they aren't.
So, if you have mixed feelings about them and don't know whether they'd be a good fit, here are the main pros and cons of cloth diapers.
What We'll Be Looking At ...
Reasons Cloth Diapers are Better
They Will Save You Money
A review by Consumer Reports recently showed that the costs of disposable diapers can really start to add up.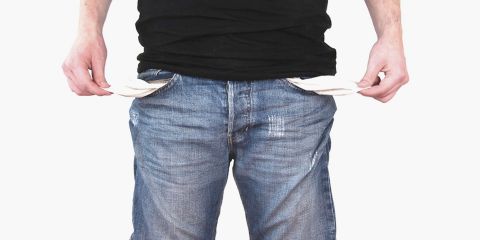 According to the findings, parents should expect to spend anywhere from $1,500 to $2,000 more on single-use diapers until their child comes of potty age (2-3 years old) .
The cost will be much higher than that if they decide to opt for a brand that offers biodegradable or chlorine-free diapers (approximately $2,500).
Meanwhile, cloth diapers pose as a cheaper alternative as they allow parents to use them repeatedly for as long as needed. And yes, the upfront costs may pinch your wallet a bit, but it's a worthwhile investment down the line if you consider the negligible upkeep costs.
The More Eco-Friendly Option
Parents switch to cloth diapers for a variety of reasons. But, a recent study showed that the most common amongst them is their willingness to save the planet .
To be honest, that's a pretty legitimate reason to give up single-use nappies as each one of them takes up to150 years to decompose .
To create one disposable diaper you would need one cup of crude oil, plus a number of synthetic (and potentially toxic) substances that go into making these things, from fragrances to bleached wood pulp to chemicals like dioxins.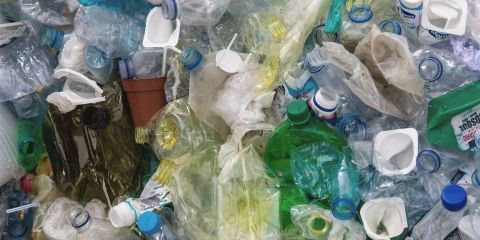 On the other hand, cloth diapers don't contain any synthetics, which means that even if they end up in landfills, there's zero chance that they will ever pollute the surrounding area or the groundwater.
Not being made of plastic, their lifespan is also much shorter than that of disposable diapers. In fact, they take just a few decades to decompose.
Plus, they can be repurposed as a cleaning rug once your kid learns how to use the bathroom.
While cloth diapers may be a clear eco champion, the continuous cycle of washing does add to the their eco footprint. That being said, choices around washing frequency and detergents used can play a significant role to minimise this impact.
Ease of Use
One of the main reasons why most parents refrain from using cloth diapers is because they're tricky to use.
However, modern versions are a far cry from the old cotton square/safety pin combos of the past, proving that the days of diaper origamis are long gone.
In fact, since most models now use snaps or Velcro straps, the product is more accessible than ever for first-time users.
More Interesting and Varied Designs
Unlike single-use nappies, cloth diapers consist of various fabrics, from hemp cotton to microfibers. That means you can choose linen based on how sensitive her skin is.
This way, you could prevent side effects from occurring, and that includes rashes, eczema, and allergic reactions .
Some brands also design their products to fit babies of different sizes and ages. So, for older kids, you could always opt for pieces that slip right up and are perfect for potty training.
They May Help With Potty Training
Even though there are no studies to back up this theory, many parents believe that using cloth diapers could help their little ones with potty training. That's because disposable diapers retain most of the moisture, keeping their babies' skin dry. As a result, they don't feel the need to get changed or head to the toilet for some relief.
However, cloth diapers lack the same absorbency, which means your little one is forced to feel the moisture (with a side of discomfort) when she wets herself. As a result, she associates this uneasy state with the sensation of a full bladder, transitioning from diapers to the potty much more easily.
Reasons Why Cloth Diapers are Bad
They Could Irritate Your Baby's Skin
You'd think that, since cloth diapers contain zero toxins and chemicals, they'd be the last thing to irritate your kiddo's skin. But, research shows that babies who wear cloth diapers day in day out are more likely to develop a rash than those who sport disposable nappies on the reg.
According to a study published in the Journal of the American Academy of Dermatology, this could be because of the absorbent gelling material in the disposable kind that prevents moisture from building up and bacteria from growing in the surrounding area.
Tip: You could avoid this side effect if you change your baby every time she gets herself wet.
They Aren't As Absorbent As Disposables
One of the biggest disadvantages of cloth nappies is that they can't absorb as much excreta as their disposable counterparts. That's because the latter is made of polyacrylate polymers , which are known for absorbing 300 times their weight in liquids .
Meanwhile, reusable nappies are made of 100% cloth, which means they can hold about one pee's worth of excreta. So, if a kid pees twice, chances are the contents of the diaper will leak through the fabric and make a mess.
That's why most parents experiment with liners of different densities and even use an extra insert (check below) to increase the diapers' absorbency.
Tip: Since manufacturers are aware of this drawback, most of them are making a legitimate effort to make their products more absorbent. One of the most effective solutions to date are inserts, which allow parents to add an extra layer of fabric between the diaper and their babies' skin. However, if you decide to use such a diaper, make sure to choose inserts that are made of skin-friendly materials such as cotton, hemp, bamboo, and microfibers.
They Require Constant Washing
Most moms agree that the single most annoying thing about cloth diapering is the constant washing. That's because these things are going to stink when they are stained and used.
That being said, you can't leave them lying around in the diaper pail for too long (even if you have dozens of them waiting in the drawer) - which means you need to do laundry, at least, every 2-3 days.
Washing, however, is just the beginning. Once clean, you also need to dry, iron, and fold the nappies to have them ready for when the situation calls. This can be time-consuming (not to mention exhausting) at times. In some cases, if the "spill" is too bad (this usually applies to babies that breastfeed), you may need to pre-soak them to remove the stains. That could set you back hours at a time.
Tip: To minimize stains and make cleaning much easier (especially when you have to deal with "heavy loads"), consider investing in a diaper sprayer. This pressure nozzle is like a handheld bidet and can be attached to the toilet. It provides you enough water pressure to remove even the most stubborn of poop messes without having to scrub the linen yourself.
They Aren't Convenient When on the Go
Since cloth nappies aren't as absorbent as the disposable ones, they need to be changed quite often. That could pose a problem for any kid that spends most of her time outside the house, whether she's at the daycare all day or in your tow running errands.
Carrying around a bag full of dirty, wet diapers is also a problem as the stench and filth could leak out of the purse and cause a mess everywhere you go.
They Don't Go Well With Creams
Another downside to using cloth diapers is that they restrict you from applying creams or powder on your baby's bum. So, if your little one has a rash or her skin is irritated for some reason, you can't smear anything on the area to soothe her because the linen will absorb it, defeating the whole purpose.
More than that, if you apply moisturizing products on the reg, the diaper will start losing its absorbency as the oily/chalky ingredients in the cream/powder will build upon the linen.
Tip: You may be able to get away with applying creams or powder sparingly, i.e., once every two weeks. However, if you need to use cream/powder more often than that, remember to place a thin (disposable) liner between the cloth diaper and your kid's skin to protect both.
Types of Cloth Diapers
Pre-Fold Cloth Diapers
Prefolds are big rectangular pieces of cloth (usually cotton) with a few extra layers of fabric in the center and an added cover to keep the whole thing in place.
When it gets dirty, all you need to do is replace the prefold with a clean one, and use the same cover on top of it.
Since this type of cloth diapers doesn't have a distinct shape, it adjusts to the baby's body shape and size, which means you can use it from the moment your baby is born to the day she quits diapers.
It's also one of the cheapest options out there as each piece costs anywhere from $1 to $3.
Pocket Cloth Diapers
Pockets feature three parts: a waterproof outer layer, a stay-dry inner layer, and a pocket-like opening where you can tuck in an extra layer of absorbent material (see: cotton insert).
When your baby wets herself, you just need to remove the insert from the pocket and wash the two pieces separately.
The best thing about this type is that it doesn't require a cover and usually comes with clip-on fasteners that keep the thing secure.
Given its intricate design, this type is pricier than others as each piece costs anywhere from $7 to $20.
All-in-One Cloth Diapers
All-in-ones (AIOs) consist of an outer waterproof layer, an inner absorbent soaker pad, and two adjustable closures, one on each side.
When it gets dirty, you just take the whole thing off and throw it in the diaper pail.
Since they look a lot like disposable diapers and are pretty easy to use, AIOs are the most popular option out there.
Since they are bulkier and more absorbent than other types, they are also more expensive, ranging from $15 to $25 each.
All-in-Two Cloth Diapers
All-in-Twos (AITs) are similar to all-in-ones; they just feature a removable soaker pad.
When it's cleaning time, you just remove the soaker pad from the special socket and wash the two parts separately.
What I enjoy the most about this type of cloth diapers is that they provide kids with an extra layer of protection. This minimizes the chances of leakage – which is why it's recommended for heavy wetters.
Each set may cost anywhere from $20 to $25.
Fitted Cloth Diapers
Fitteds are shaped like an hourglass, have elastic straps around the leg and waist areas, and feature hoop-and-loop closures or snaps.
Since they come in one piece, you just take them off and throw them into the washing machine.
They look almost exactly like regular single-use diapers, which is why they fit tightly up against your baby's body and can keep any "mess" contained.
Their price depends significantly on the quality of the material used. So, they may cost anywhere from $11 to $35.
The Takeaway
It's official: Cloth diapers are cool again. However, before you make the jump, it's important to weigh down the pros and cons of cloth diapers and see whether your little one (and you) will actually benefit from such a change.